Title: Rowes Farm Equestrian Centre
Client: Lindum Construction
Description: A brand new state of the art Equestrian Centre, A building with a 60m x 30m arena with 9 high class stables, shower rooms, viewing area, pavilion, offices horse wash down and solarium.
T&D were responsible for the whole electrical package. This involved working at heights installing LED High Bay Lights, Small Power & 3 Phase submains.
Title: Laurel Lane School
Client: Hale Building
Description: A total refurbishment incorporating a new of a wing of the school.
The project involved a complete rewire including Data, CCTV, Fire, Intruder Alarm and Access controls. We Installed new containment, external and internal Lighting, emergency lighting, small power and heating controls.
Title: Crowne Plaza Stratford
Client: BPH
Description: A major project taking over 6 months to complete. This involved replacing and upgrading the entire distribution system throughout the 300 room hotel.
This high pressure project required not only highly qualified and experienced electricians but high level organisation and communication from the management to minimise disruption
Title: Clayhill Rd, Bufield Common
Client: Lindum Construction

Description: A new build development for our long term clients Lindum Construction. The development consisted of four spacious houses consisting of three or four bedrooms.
T&D worked with the developer throughout the process from design to completion.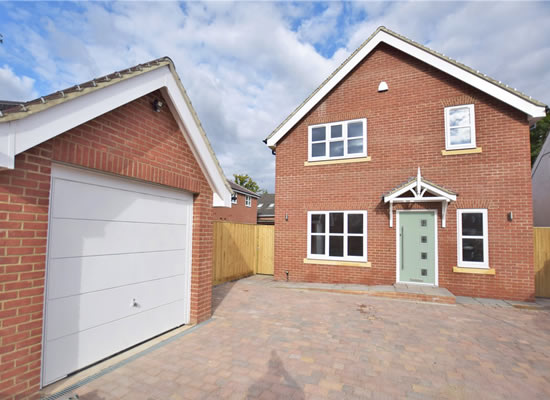 Title: Wellington Street Thame
Client: Zest Development's
Description: Two brand new houses situated on Southern Rd in Thame.
Built to a very high spec we installed all electrical elements including the Solar PV Panels on the roof.
Title: Frairs Street
Client: Lindum Construction
Description: A conversion of an office complex in to nine flats over three floors.
T&D Electrical completed the whole Electrical installation including, Fire Alarm, Intruder Alarms and Heating/Hot water throughout the entire complex.
Title: Scientifica Factory Floor
Client: Scientifica
Description: The client required higher lux levels on the factory floor and decided to replace all lighting with state of the art LED panels, achieving over 1000 Lux.
Title: Willow End
Client: Lindum Construction
Description: A new build of a large contemporary 4 bedroom house built to the highest possible spec.
T&D oversaw the entire electrical package including a complete home automation system, known as Control 4, which allows you to control the heating system, Velux windows, blinds, all T.Vs, entertainment system, CCTV, external lighting, security gates, security system, etc, and all from the comfort of your armchair using your 'Tablet'.